Every Athletic Facility is unique and comes with its own advantages -- and maybe even limitations. Descon excels at creating custom sign or graphics solutions for spaces in schools, including hallways, gyms, locker rooms, pools, and outdoor facilities. We can improve the look of your environment by adding the final touch to a great space, or with help overhauling a tired space.       
Often our standard athletic signs can help transform a space, but sometimes a unique approach is needed. We have served schools across the country with solutions to their unique graphics or sign needs. Our custom solutions can include very large signs, as wall and window graphics.     
Let us start helping you with a custom solution. If you are located in Indiana or surrounding states, we are available to assist with an in-person visit depending on project size. For our national customers, we can assist you well with our in-depth virtual assistance process.   
In all custom design situations, we will provide you with a design proposal with no obligation. You only pay for the design if you end up purchasing the project. Check out the links below for more information on our process.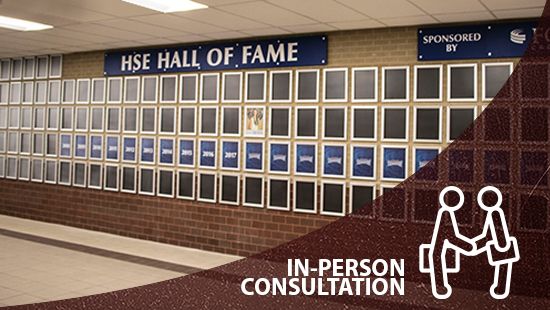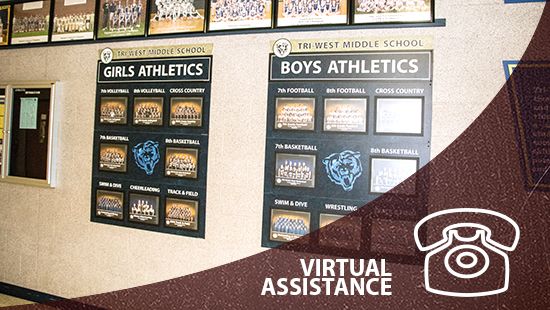 Below are some examples of our work, including Wall of Fame projects, record boards, and team photo displays.  Descon is an expert at creating a custom sign solution for your school. Whether you need a single sign to help accomplish a specific purpose, or if you are looking for a full overhaul of your space, Descon has experience that will benefit you.
---
Hamilton Southeastern HS

Tri-West HS

North Central HS

Plainfield MS

Triton Jr-Sr HS

Center Grove MS