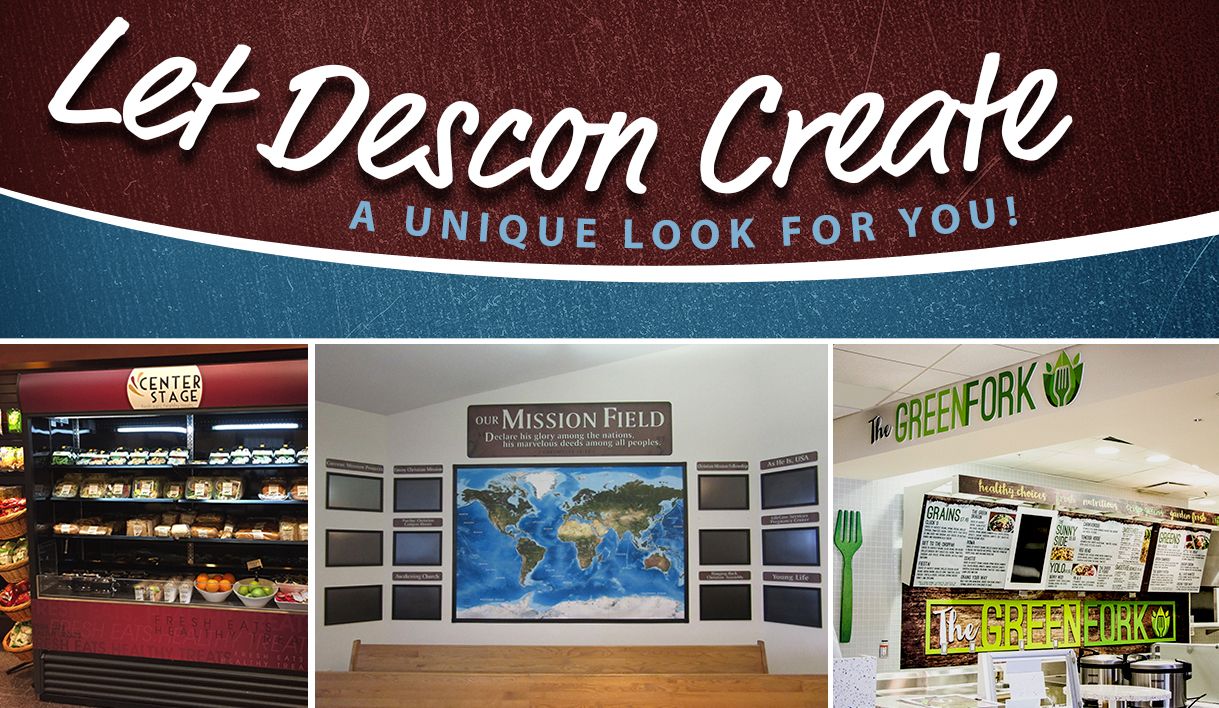 While Descon has a focus on schools, we have also served a large number of other organizations over the years. We have done signs for hospitals, churches, universities, and businesses.   
The same culture of high quality and unique design is an emphasis for our non-school customers. Almost all of our projects with these clients have been custom-made solutions to meet the individual needs and budget of the client.  
Regardless of project size, our service to customers stays the same as we provide no-obligation site visits and estimates for projects of sizes from one sign to an entire space.
Please explore some client examples from the various industries and you will get a good feel for the work we can do for your organization. 
Contact us today to see how we can help you improve your atmosphere.